Tips To Get You Started Investing in Real Estate
I often get asked about investment properties and how to get started and what to look for in an investment home. Here are a few tips to get you going:
1) Know your margins - First thing to know is your profit margin. How much money are you trying to make? It's important to know as this will help you with your budget. For example: buying a home for $70,000 and selling the home after rehab for $150,000. Now it may appear that you are making $80,000, but in reality, you will need to subtract the cost for the rehab, closing costs and the fees to sell the home. This will give you your net profit.
2) Area of town – Be familiar with the area of town or neighborhood that you would like to buy a property in. Familiarize yourself with the listing prices, know the low-end price for homes in the area and the market value of the homes in the area. Here in San Antonio, you can find neighborhoods where older homes are being purchased for a lower price then rehabbed and sold for twice what they bought the property for. Example: Dignowity Hill, Los Angeles Heights, Denver Heights, Tobin Hill.
3) Align yourself with a realtor and contractor – It will be wise to form a team of professionals that will assist you with the process. A realtor can help you find properties, putting the documents and the offer together and helping with the sale of the home once complete. A good contractor will be able to help you start the rehab process as soon as you close on the house. Make sure the contractor is licensed, reputable and experienced.
Overall, investing in real estate can be an awesome way to make money. With experience, you can establish a budget and a profit margin that works each time you buy an investment home. These are just some of the details. There is so much more to investing in homes. If you have questions, ask your question in the comment section. I will be happy to answer them for you.
Janet Wingrove has been a licensed realtor in the State of Texas since 2007 and has been selling real estate in San Antonio ever since.
"My #1 goal is to help you achiee your real estate dreams!" - Janet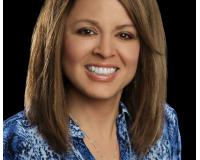 Author:
Janet Wingrove
Phone:
210-389-4715
Dated:
July 17th 2019
Views:
179
About Janet: ...