Do you need a down payment when buying a home?
One of the questions I get asked quite often is, "Do you need a down payment to buy a home?" Here are my thoughts.
1) Down Payments are helpful – When you purchase a home, the more money you put down, then the lower your monthly payment will be. This can be helpful if you have a monthly budget you are working with. Regardless of the type of loan you qualify for, the more you put down, the better or smaller your monthly mortgage payment can be.
What if you do not have money saved?
2) Different types of loans – There are different types of loans that require a smaller down payment or zero down. It's always best to consult with a mortgage professional to find out which loan you qualify for. For example: VA loans and USDA loans require zero down. Conventional loans typically will ask you to put down money. Today, you can do as little at 3% down on a conventional loan. FHA loans require 3.5% down.
There are also down payment assistance programs with forgivable down payment loans.
3) Your credit is your best friend – The better your credit score is, the easier it will be to qualify for a mortgage loan. Not to mention, the lower your debt to income ratio is, the easier it will be to qualify for a loan. A typical lender requires a good credit score of 680 or higher.
4) Putting 20 % down avoids PMI – It's good to know, that if you put at least 20% down, you will avoid private mortgage insurance with your payment. You will also get a better interest rate. This is a win for the buyers monthly payment.
Do you really need a down payment? The answer is no, but you do need good credit in order to obtain a loan and it will depend on loan you qualify for.
As always, feel free to ask questions in the comment section.
(210)389-4715
janet.sahouses.com
Janet Wingrove has been licensed in the State of Texas since 2007 and has been selling real estate ever since.
"My #1 goal is to help you achieve your real estate dreams!" - Janet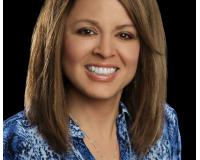 Author:
Janet Wingrove
Phone:
210-389-4715
Dated:
October 19th 2019
Views:
117
About Janet: ...